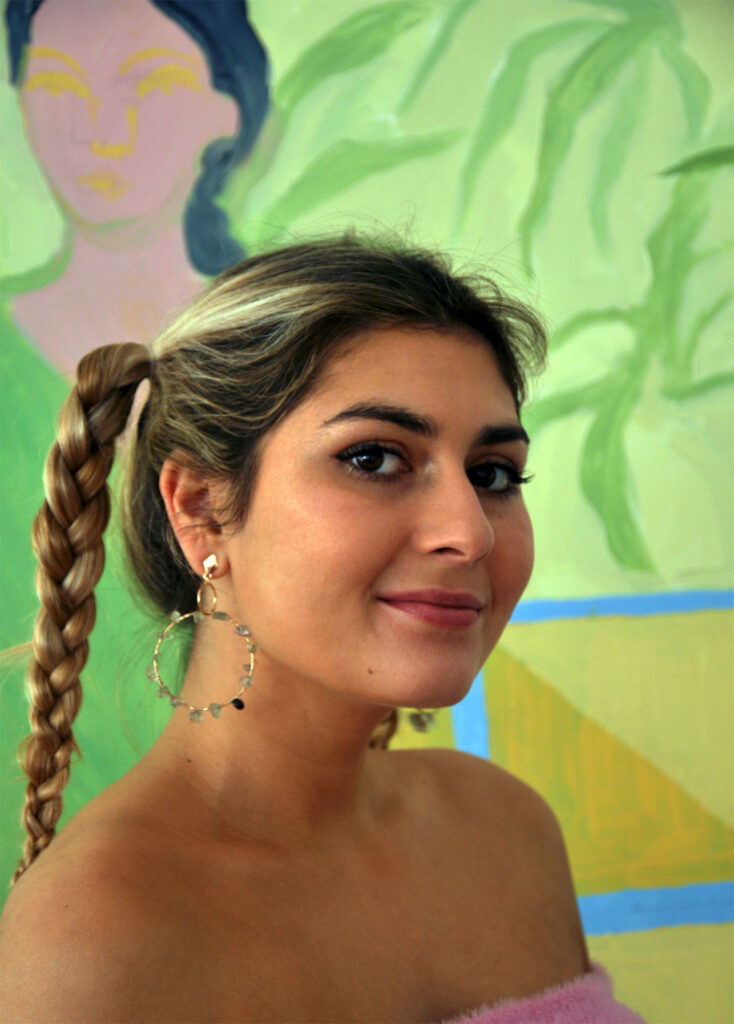 CARTA DE LA ARTISTA
Creo firmemente que el arte puede cambiar a la gente, que existe la espiritualidad en el momento de la creación, y que, si ese momento entre el artista y la obra es sincero, y dejas parte de ti en esa pintura, en ese dibujo; llegará al espectador, y aunque no en la misma manera, siempre quedará algo. La pintura me brinda la oportunidad de quitarme un pedazo de mí, de las alegrías o las penas que pueda sentir, de las bromas con mis amigos o de las personas que me rodean, y enseñárselo a los demás. A través de la sencillez, busco la belleza en lo cotidiano, en el humor y lo alegre que rodea al mundo.
Mi objetivo no es conseguir un gran dibujo académico, ni siquiera un gran dibujo; leí hace poco una cita de Elbert Hubbard que decía: "El arte no es una cosa, sino un camino", y pensé que llevaba razón, que en mayor o menor medida el dibujo y la pintura me habían acompañado siempre, desde niña, y que de alguna manera yo he podido sentir que debía comprometerme con esta parte de mí, y entregarme a ello. Es algo que nace desde dentro y que crece contigo, que te acompaña y en ocasiones, te enseña.
Maravillas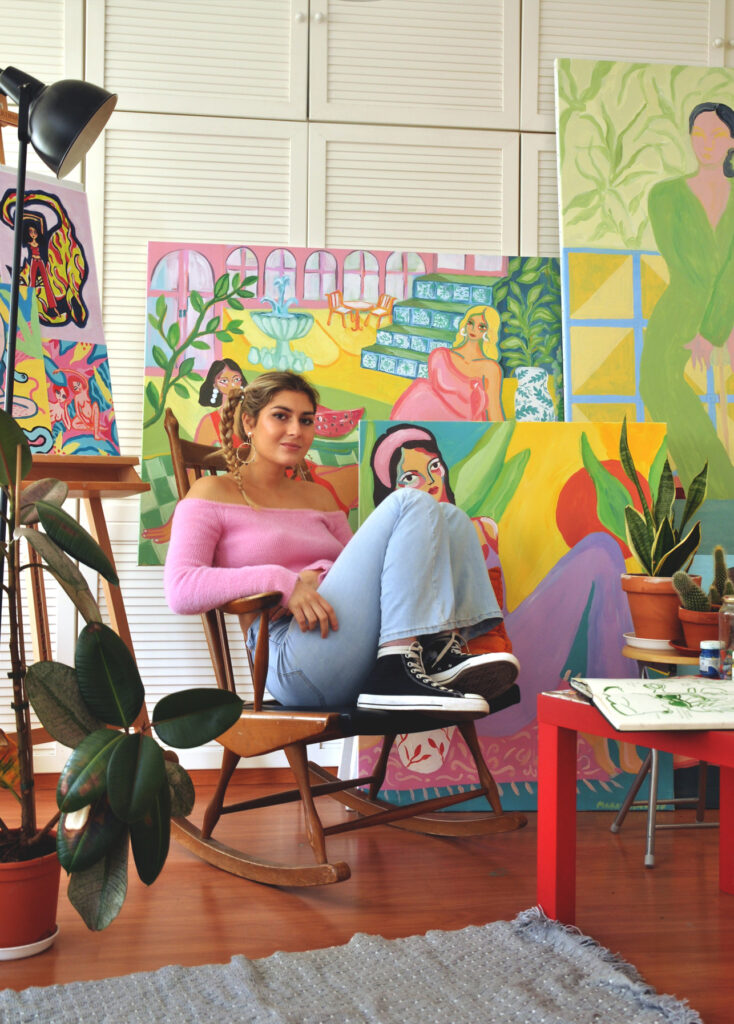 ARTIST'S LETTER
I truly believe in the power of art, it can change people. Spirituality takes place during the creative process and, if that moment between the artist and the work is honest enough, the later confides a piece of him or herself in that painting, in that drawing. Later, that fragment will reach the spectator, most likely not in the same way, but one way or another, a part of it will always remain there. Painting grants me the opportunity of pulling out a fraction of myself, either the joy or sadness I may feel, either the jokes my friends tell or the people I am surrounded by, allowing me then to show it to others. Through simplicity, I intend to find beauty in the ordinary, in humour, in the wonders of the world.
My goal is not creating a great academic painting, not even a great one. I read not long ago a quote from Elbert Hubbard: 'Art is not a thing, it is a way', he said, and then, I considered something: He was right. To some extent, drawing and painting have always accompanied me, since I was a little girl; somehow I have felt I had to commit myself, devote my life to that purpose. That is something that comes and grows along within oneself, it follows you and even sometimes, teaches you.
Maravillas